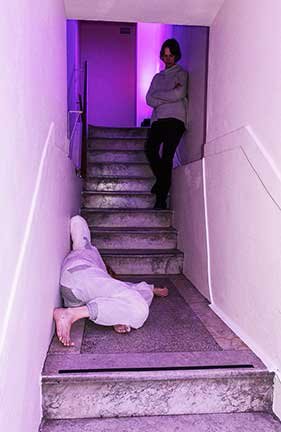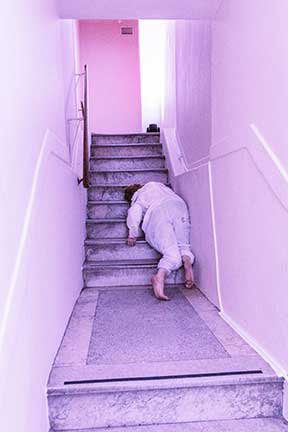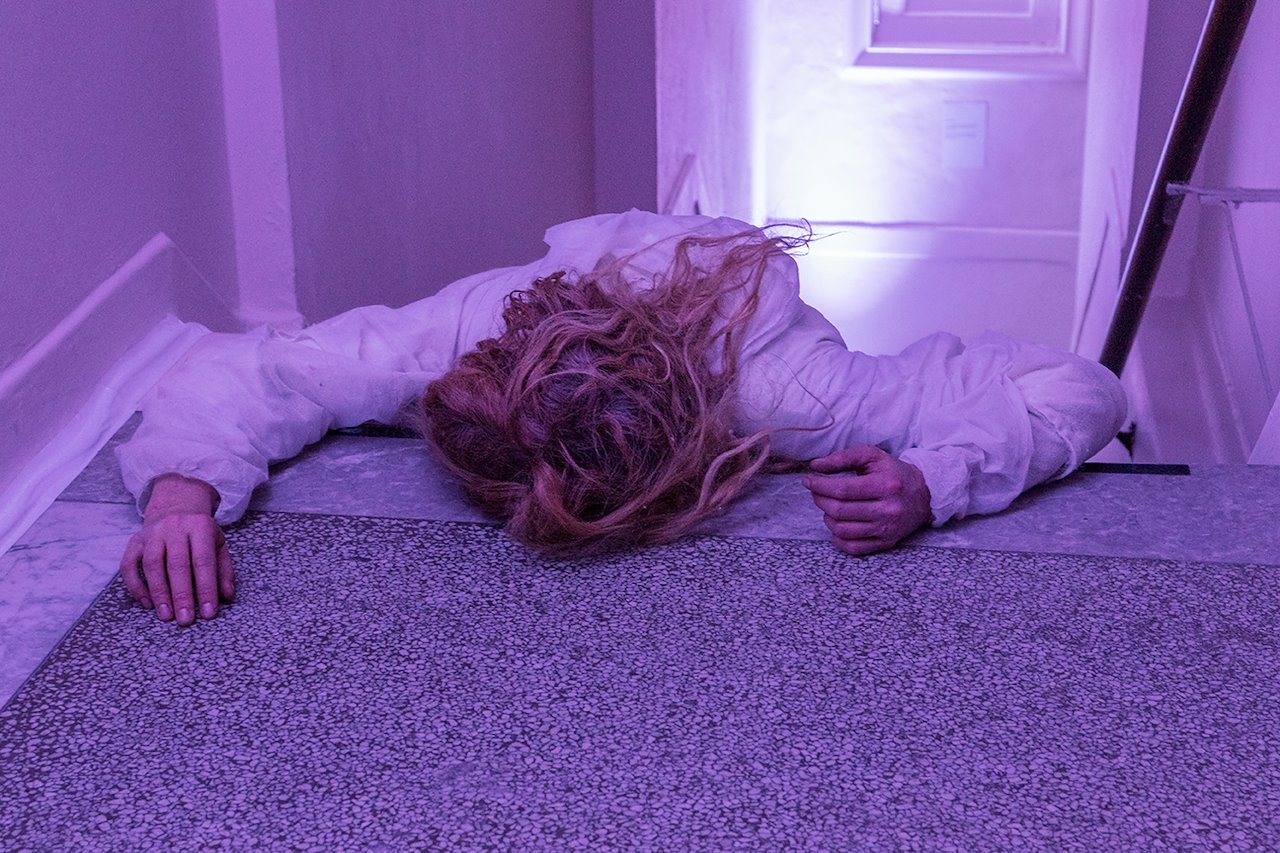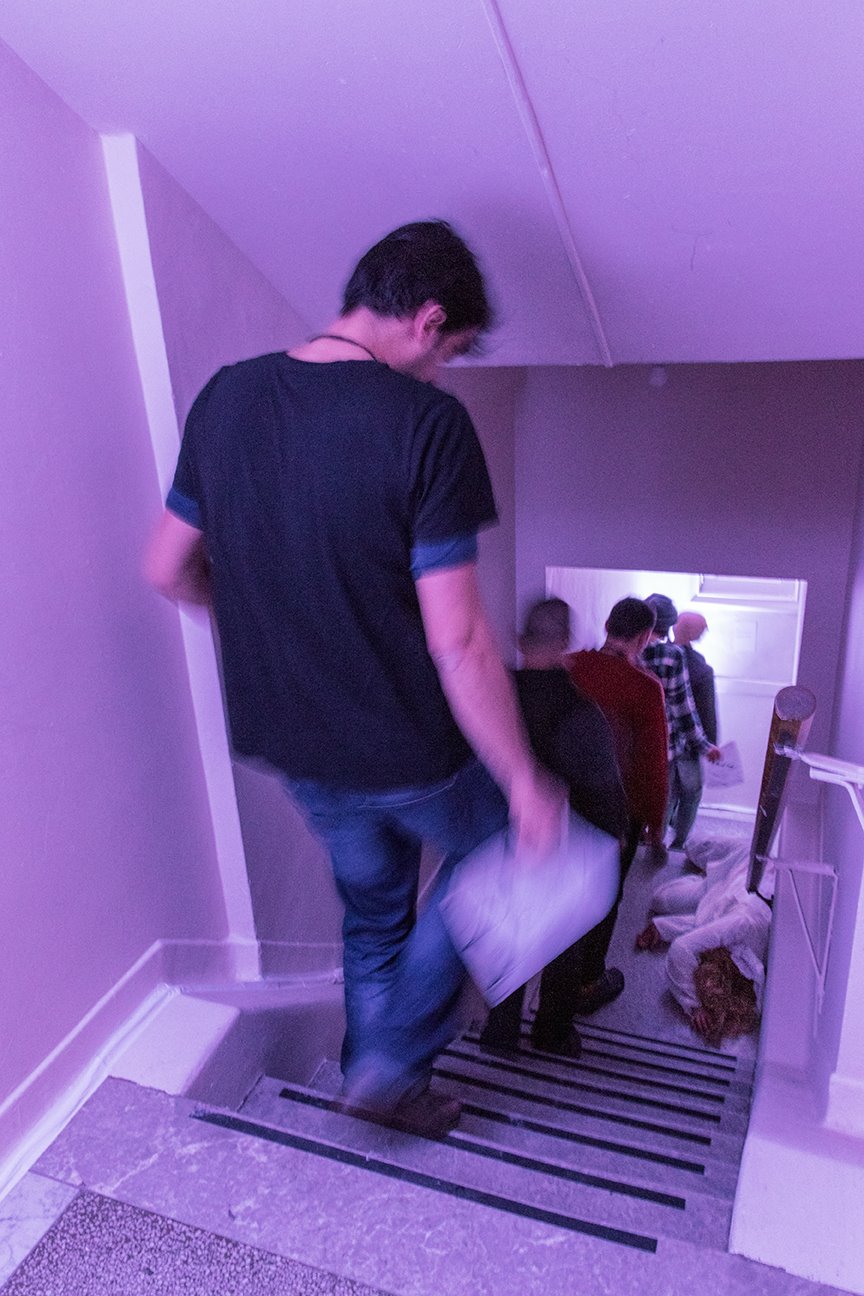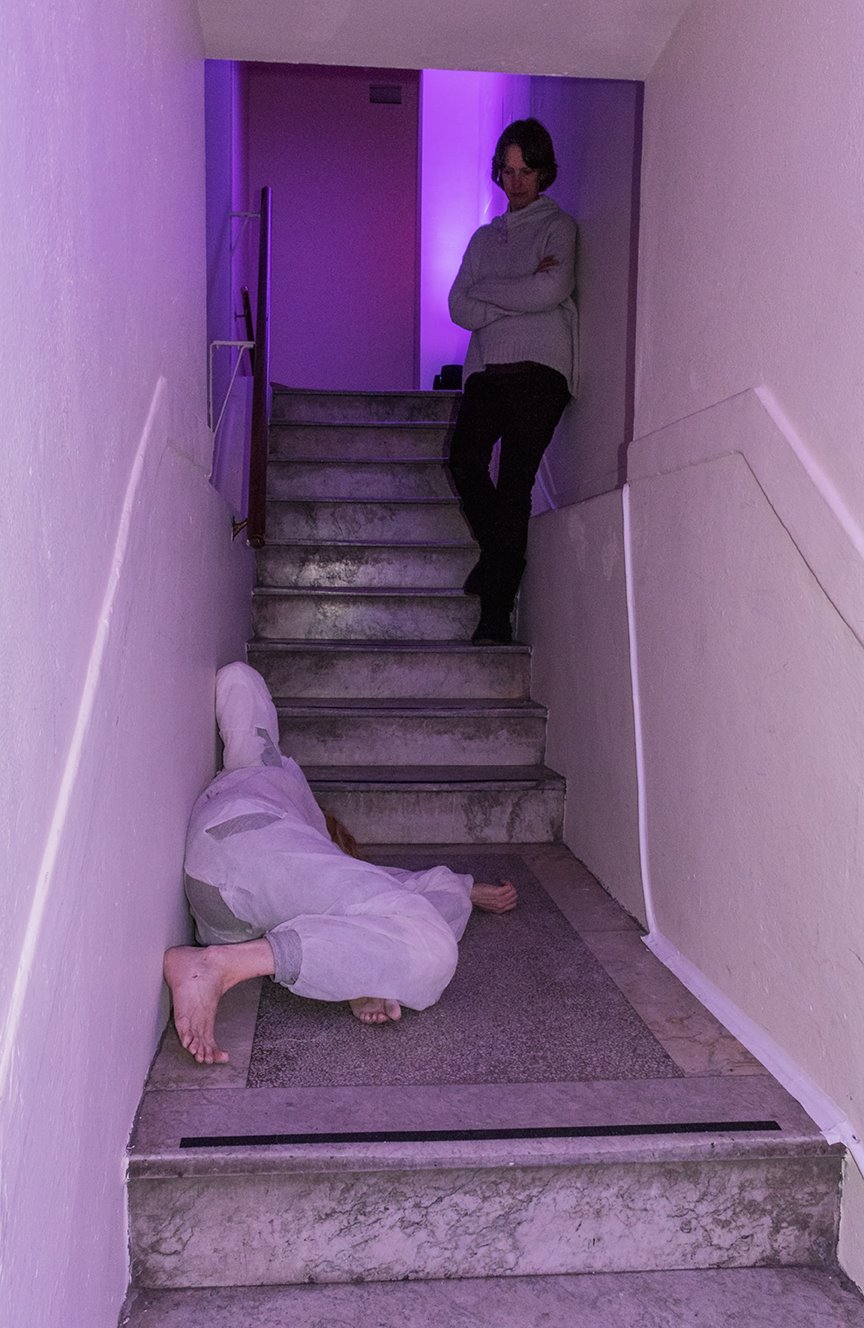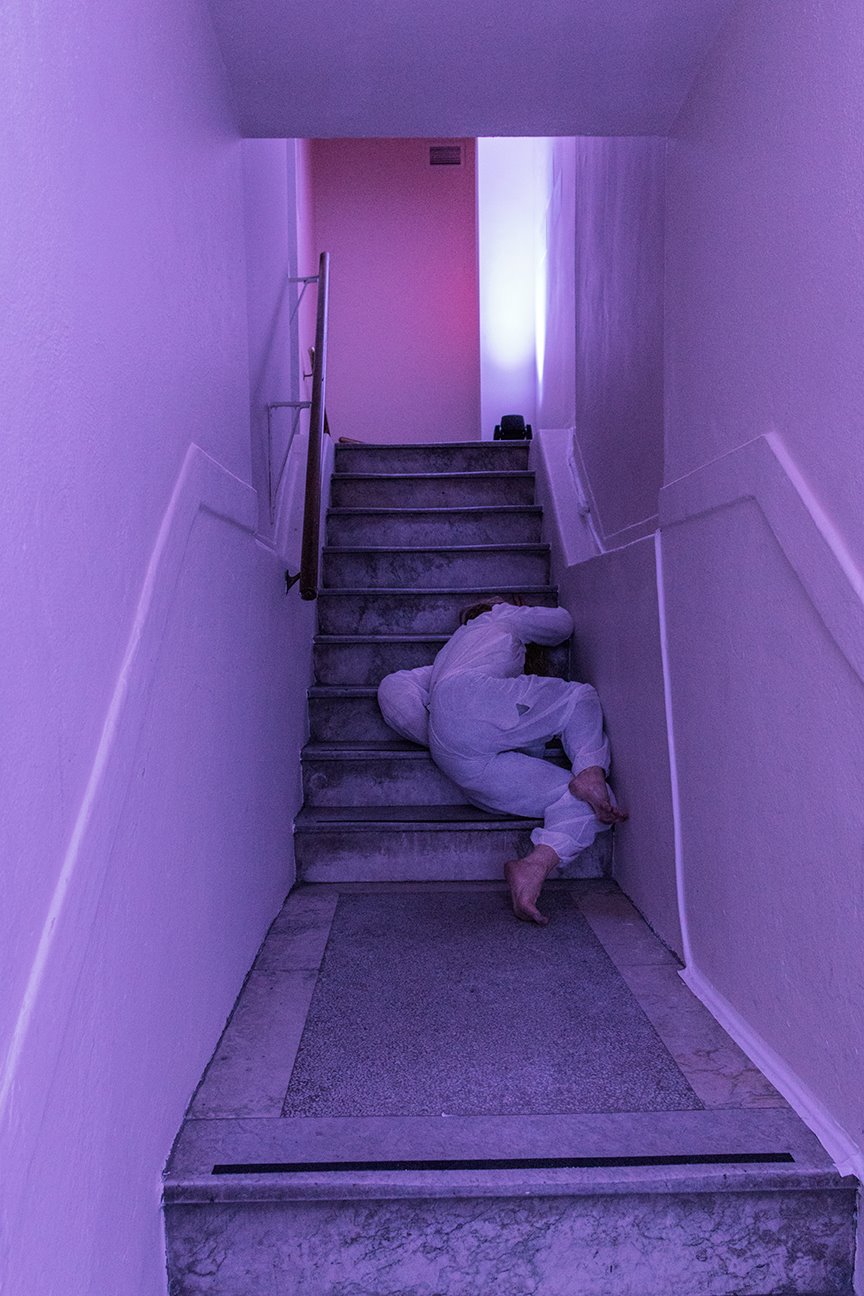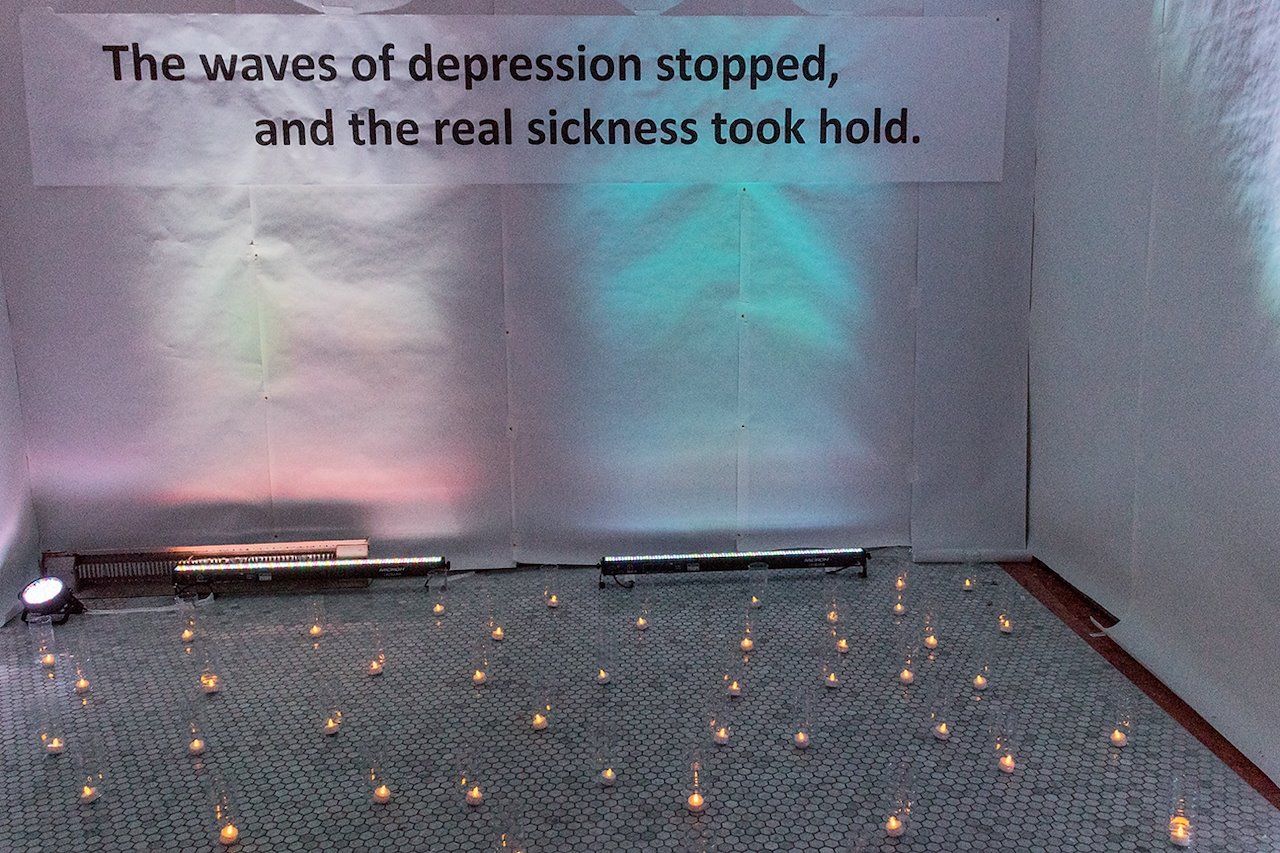 Installation_ 18_ Solo performance
Rialto Theater, Archipelago Montreal _ January 11-14, 2018
Project 18 is an installation/performance reflecting on the events of 2017. It is part of Archipelago event, an immersive gathering and a living museum of interdisciplinary performances, installations and new creations.
The piece was created in two days in collaboration with The Bakery, Leslie Baker (creator, director and producer), Carina Rose (performer and co-creator), Joseph Shragge (writer and co-creator), and Michel Richard (technical co-creator).
The solo performance by Carina Rose is located on a marble staircase between two performance rooms. For 3 hours, without interruption, the performer moves, falls, climbs and tumbles up and down the staircase in extreme slow motion and in a fully lying down position. Her body is heavily weighted into the floor, becoming part of the stairs, partly corpse-like, animal-like, injured,. The performer's face is hidden and she does not react to passersbys, who move around the body to circulate or stop to observe.
A vigilant antechamber with text on the walls is at the bottom of the stairs.