The library and finance office, on separate floors, both required new reception areas. For both situations interior architectural elements were inserted into the existing spaces.
The library design focuses on a pavilion-like structure that can be partially or completely opened or closed to the main library space. Panel doors on a track are stored in a niche and can be pulled out individually around the desk area. When panels are completely closed they create a separate work area and secure the reference books during closed hours.
The finance office's reception window is opened up to be one continuous element that is welcoming and bright.
The millwork is built with low VOC strawboard with oak veneer both areas. Other materials include painted steel, linoleum and non-toxic sealers and custom aluminum fittings.
Client: Collège de Maisonneuve
Location: Montreal
Construction manager: Farid Adjoutah
Built by: Furnibois
Date: 2004
BEFORE and AFTER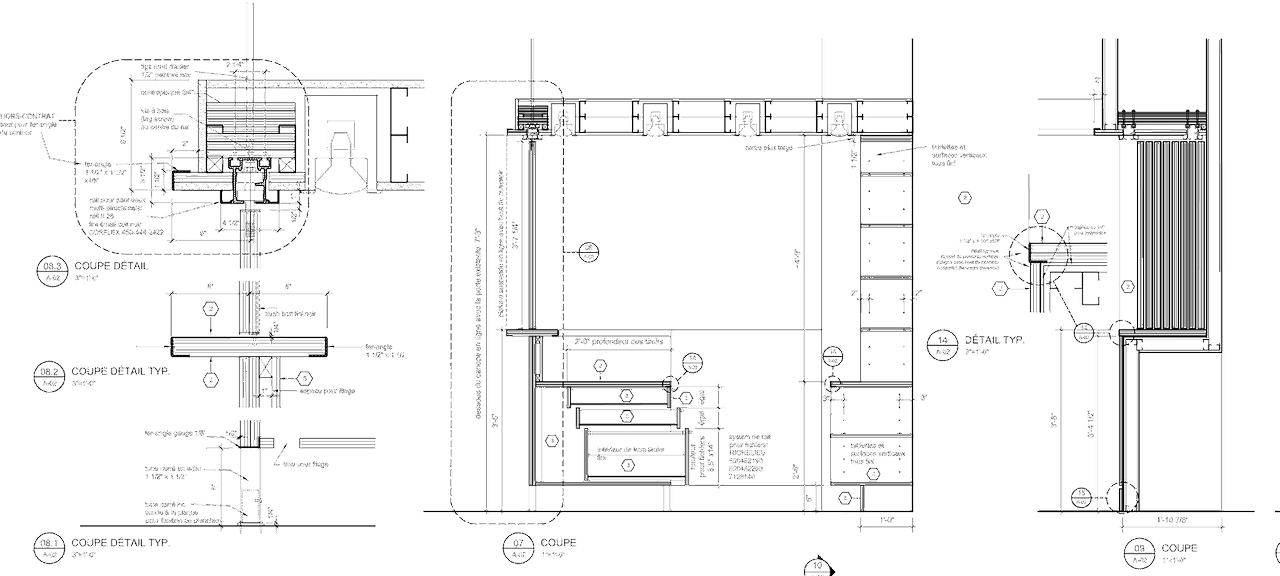 Custom aluminium locking detail